BUILD A TRAVEL WEBSITE WORTHY OF YOUR BRAND
BUILD A TRAVEL WEBSITE WORTHY OF YOUR BRAND
October 2020
We would imagine that most hotel managers are deeply aware of the power of digital marketing as it relates to travel shopping and buying. That travel purchases online rival the purchase ratios of music and videos – and we know how wildly popular those categories are. Consider:
⦁ Online travel bookings are expected to hit $817 billion this year (prior to COVID).
⦁ 700 million people will be booking their hotel rooms online by 2023.
⦁ 70% of travelers research travel on their smartphone.
⦁ Online digital travel sales in 2019 were worth a massive $755 billion worldwide.
⦁ 83% of US adults now prefer to book their travel online.
⦁ 33% of consumers use a virtual travel assistant to help plan their next trip.
⦁ Travel related searches have grown by more than 519% in the past five years.
⦁ 45% of US travelers feel comfortable planning/booking trips using only mobile phone.
⦁ 72% of mobile bookings happen within 48 hours of last-minute Google searches.
⦁ Roughly 148.3 million travel bookings are completed online every year.
⦁ Millennials prefer using travel agencies but do browse the hotel's website often.
⦁ 82% of travel bookings in 2018 were made online via a mobile app or website.
Clearly leisure travelers are comfortable with the digital world.
The point?
The point is that as travel marketers, we need to remind ourselves that our websites are the most convenient and accessible means for leisure travelers to learn about us…our story, the products and services we provide, our brand promise and our value proposition. Sadly, many of our sites just fail in so many ways. Hotels, resorts, attractions, and destinations spend millions and millions of dollars on advertising in order to influence the buying decisions of consumers, only to send prospects to a site that is uninviting, confusing, and simply difficult to navigate and book. Our websites need to reflect an understanding that we desire the opportunity to forge one-to-one consumer relationships.
Now more than ever, consumers go directly to digital touchpoints, particularly websites, to validate their interest and to gain more insight into a specific travel product/service. Overall marketing communications certainly create the motivation for leisure and business travelers to learn more, of course. However, unless your web site tells a compelling story in support of the marketing communications, the consumer may feel betrayed and confused. Branding is about building relationships first and foremost. One-to-one relationship building starts with your web site and continues through every customer touch point within your enterprise.
Not surprisingly, today's traveler places a high interest in comparison shopping and rates, and therefore it's a critical issue for travel marketers to address. So, if the brands value proposition is not clear or nonexistent, consumers will always buy price first. The perception of "sameness" and "one size fits all" is highly evident in the travel industry. Creating a discernible difference through effective storytelling and making it easy for your customers to do business with you, can distinguish your brand from all others. Your web site needs to effectively communicate and demonstrate your core value proposition. Yes, pricing is important, but perceived value is far more compelling. Your online brand experience will determine if the user becomes a buyer or a looker. Your web site is the first stop in building brand clarity.
78Madison believes travel marketers should place a disproportionate share of their marketing dollars, management time and intellectual capabilities on establishing a brand relationship online, starting with your number one touchpoint – the web site. It's about being relational, not just transactional.
Below are five marketing strategies 78Madison recommends you consider.
BE A COMPELLING STORYTELLER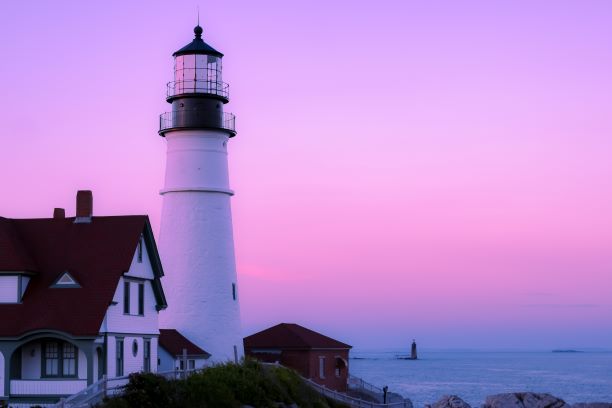 First and foremost, you need to think of your web site as a brand experience for your visitors. It is not just a static site for information and content. How you tell your story online is just as important as the content on your site. Your Web site is your brand.
Every travel brand has a story. However, it may not be clear to many what it is because it is not being effectively communicated at every customer touch point. Consistent storytelling is critical to effective brand positioning. "Baking" your story into your web site is an important element in creating brand charisma. Your Web site should create a distinguishable brand experience for your visitors. Storytelling helps your visitor connect to your brand emotionally and intellectually. Your brand becomes much more memorable due to your story. It should also create the perception that there is no other product or service quite like yours. The tonality of your story is just as important as content. Think of a great storyteller. How they bring the story to life is what makes the story memorable and engaging. The same is true on your web site. When your visitors log on, what story is being told and how engaging is it from a copy, photo, video and interactive point-of-view?
MAKE IT EASY TO DO BUSINESS
It's no mystery that people seem to lack time, which is why everything in the world seems to be focused on making a person's life easier. Similarly, why not make it easy to do business with you. Certainly, your product/service should not add more time or stress when a customer is gathering information and ultimately making a purchase.
In fact, you should strive to be an energy provider and not an energy sapper.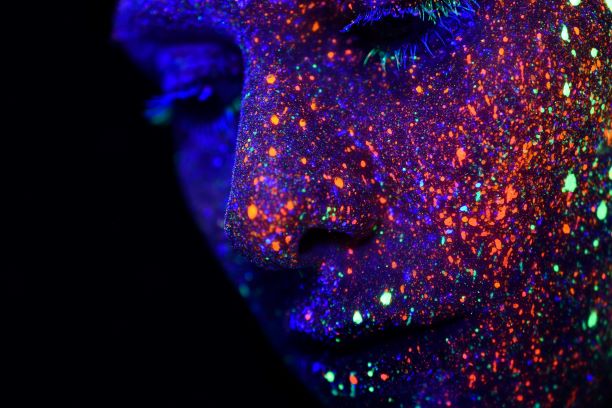 Your web site should reflect the simplicity of your product/service. Remember, we are selling travel experiences, not rockets to mars. Making it easy should be a fundamental building block for your web site. However, think like a consumer, not like a travel marketing professional. Architect the site, keeping the most unsophisticated customer in mind. Technology can make a huge difference in making it easy for your customer to do business with you. It's all about what works easily and efficiently for your site visitors. It's about them, not you. You should follow the rule of three clicks…no more than three clicks for the user to get what they need. As well, considering the interest leisure travelers have for price shopping several sites, it certainly makes sense to keep the content on your web site up-to-date and simple.
⦁ Make navigation easy and friendly
Provide all relevant information to educate your visitor about who you are and your product offerings. Make the content consistent. Create a learning experience online.
⦁ Focus on user-centric design
This will enable leisure travelers to accept your offer in the least amount of time.
⦁ Web surfers
Prospects do not mind clicking through several pages as long as each page offers more specific and detailed information the user has requested. Keeping this in mind, the information should be ordered in a way that the visitor can accomplish the task quickly and with the least amount of delay.
⦁ Call to Action
Provide consumers the opportunity to purchase in the manner most comfortable for them…whether it is clicking on a purchase button or calling you directly.
BE AN INFORMATION GATHERER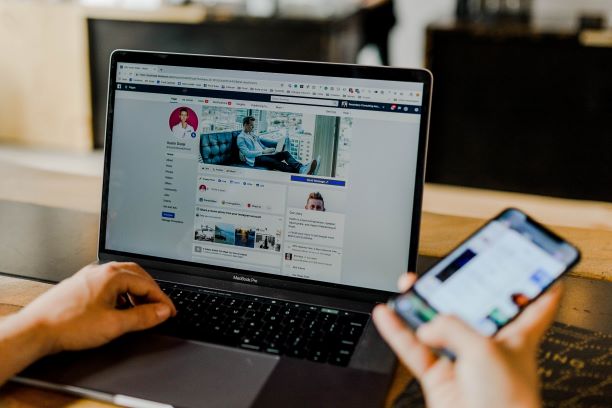 We should never stop learning about our customers. In fact, the more we know, the better equipped we will be to market one-to-one. One size does not fit all. Personalization and customization in travel is key. Leisure travelers want it their way. It's all about them, not the travel brands that serve them. Travelers routinely state they will pay more for customized services, as they prefer being treated as individuals, not as statistics.
Your web site provides an excellent opportunity to engage your visitor in a dialogue. Through permission marketing, your web site can be a gatherer of information which can then be used to better understand the behavior of your visitors, customers, and future customers. Every interaction with your customer is an opportunity to gain an additional insight about them. Through technology, these insights can be used to customize and personalize travel options for your customers. This provides you the added advantage of communicating one-to-one in a much more relevant and memorable way. Some suggestions:
⦁ Constant Contact
Provide several kinds of e-newsletters, offers and special events on your web site. This allows you the opportunity to keep in constant touch with your customers and them with you thru permission marketing.
⦁ Insider Information
Offer insight that only you can provide. Who knows more about the product/service that you provide other than you? Allow your visitors to sign up and obtain "insider information.
⦁ Consumer Insight
Provide your customer the opportunity to update their profile. The more insight you can gain on the travel attitudes and habits of your customers, the more relevant the offerings can be to them. The more relevant the offerings, the higher the percentage of conversion.
CREATE A TWO-WAY DIALOGUE
Extending the brand relationship with your customers through email and social communications is certainly a proven marketing strategy but be careful not to become the "junk" communicator – overwhelming consumers with irrelevant posts and emails. If you don't think your message is relevant or compelling enough to get opened, and action taken, then don't send or post it. Getting opened and action taken is the real prize for the travel marketer. It starts with a clear benefit with your email, whether it is time or money saved or some other way the prospects life can be made better. Think in terms of specifics rather than generic lines.
Consider:
⦁ Timing is everything.
In general, try to e-mail when it is the most appropriate for the recipient. Be aware of time zones. Keep in mind the holiday calendar and avoid these dates. Same for social, religious, school holidays or long weekends. Remember, test which works best for your customers
⦁ Frequency is the key.
The right frequency depends on a number of things…your audience, the product/service, and the time of year. A rule of thumb is e-mailing monthly as a minimum, and probably no more than three or four times a month outside of holiday times. Also, consider offering a reduced e-mail frequency rather than having customers unsubscribe from your list. Ask them how often they would like to hear from you. Finally, keep your web site fresh so your customers don't see the same thing every time they are linked to it. Provide something new on a consistent basis to maintain interest.
⦁ Don't Overwhelm
When participating in this dialogue, be cautious not to make the requirements on the user too onerous. Temper the need for information with what is being offered to the consumer. Do not require too much information for a simple offer. With privacy concerns, you want your visitors to have the utmost confidence in your brand and policies.
INSPECT WHAT YOU EXPECT
Your web site should be reflective of your commitment to making it the best it can be. Think of your advertising. Whether it is a full-page ad in Travel & Leisure magazine or a: 30 TV commercial on the Travel Channel, you wouldn't think of running it unless all stakeholders painstakingly have reviewed it. Your web site is no different. It is your TV commercial. The only difference is your web site is running 24/7 and can provide you valuable data on your site's visitors. It is the most cost-effective marketing tool in your arsenal. However, if your content is not up to date, you may be turning visitors off. If your site is updated daily and indicated as such, the visitor is much more open to trusting your brand. Consumers are savvy enough to realize if the web site isn't right. Your brand promise is being delivered through your web site on a daily basis to thousands of consumers. All the more reason to be personally involved and ensure it is correct.
In the end, the travel marketer's job is to influence buying decisions. As important, delivering the brand promise is paramount to building brand retention and loyalty. Today's empowered consumer will likely not provide you with another opportunity to make it right. They simply go elsewhere. Your web site is your brand. It defines "who you are." If the photos are unclear, the pricing outdated, or the story unclear, you will be perceived as a travel marketer who does not care. Not caring is a formula for brand abandonment.
During these trying days, it is a perfect time to take a much more proactive posture with your web site – even if it means building a new site. And remember, look through the lens of your customer and not as a marketing professional. As the brand champion for your enterprise, if you don't take the viewpoint of your customer, who will?
Joe Bouch
CEO, 78Madison
78Madison is a full-service advertising agency located in Central Florida – Orlando/Altamonte Springs. We understand that being a bright spot in a clients' day is just as important as the work we do. So, we respond quickly to emails, answer the phone, and find answers to tough questions. All while not trying to take ourselves too seriously. Lets start a conversation.
 
SIGN UP FOR 78MADISON BLOG ALERTS
By checking this box I acknowledge I would like to receive notifications of new 78Madison blog updates.
Subscribe