JAMES WEBB YOUNG
August 2020
During these most interesting of times, I have been reflecting on some of my past life experiences. My last blog touched on my encounter with Hall of Fame ad man Alex Kroll, CEO of Young and Rubicam. Today, I wanted to introduce you to another famous person who most people have likely never heard of – James Webb Young. 
Even as an advertising major at Florida State University I had never heard the name, until my roommate suggested I apply for a James Webb Young scholarship at the University of Illinois. So prestigious was the Advertising program at the U of I, that annually, ten of the largest advertising agencies in the world each paid to put one student through this master's program. I was privileged to have been awarded one of those scholarships, thanks to Bart Cummings, CEO of Compton Advertising NY. 
So who is James Webb Young, other than a forgotten icon in the advertising industry? 
Most modern (and older) marketers remember great admen such as David Ogilvy, William Bernbach, Jay Chiat, Leo Burnett, Rosser Reeves, Maurice & Charles Saatchi, among others. However, Young's prolific contribution and experience ranged from writing unique headlines and copy, expanding J. Walter Thompson's (JWT) international network, teaching Advertising at the University of Chicago, serving the U.S. Department of Commerce, transforming the War Advertising Council into the Advertising Council and more.
Young was born in 1886 near Cincinnati, the son of an insurance salesman. He left school in the 6th grade for a book publishing business an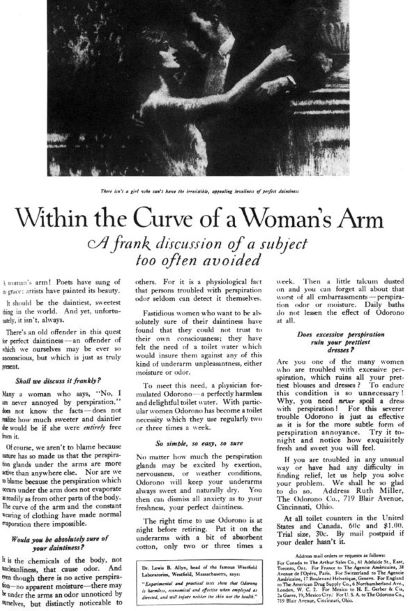 d rose within the next 10 years through the ranks to advertising manager -- at the age of 22. In 1912, he was invited by Stanley Resor, manager of J. Walter Thompson ad agency to become a copywriter at their Cincinnati offices. In 1917, Young went to New York as a vice-president. A year later he ran the Western division of all J. Walter Thompson offices.
In 1919, he wrote a then-controversial ad for deodorant Odorno with the headline, "Within the Curve of a Woman's Arm." The headline for the Odorno ad cleverly avoided mentioning the armpit. The ad itself also drew women in with copy stating that, "persons troubled with perspiration odor seldom can detect it themselves."
The Odorno campaign ran in the Ladies Home Journal. During that time, the Journal and the American Medical Association warned the product could be dangerous. Women, who saw the ads as being offensive and disgusting, cancelled their subscriptions to the Ladies Home Journal. Yet amazingly, even in the light of 200 cancellations, Odorno sales went up an incredible 112% in that year.
Later, in 1927, Jim Young was sent to Europe to open 5 offices for the agency in Germany, Belgium, Denmark, Spain, and Egypt. Then, in 1928, he decided he had enough and "retired" to his New Mexico Ranch.
From 1931 to 1939 he served as a professor at the University of Chicago's new Business School. His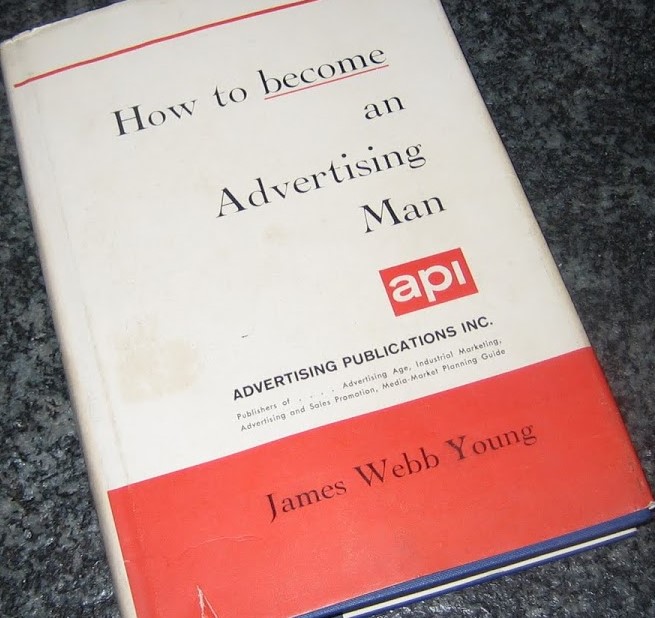 lectures became the basis for his book How To Become An Advertising Man.
In How To Become An Advertising Man, Young lists 7 core concepts that every ad practitioner and copywriter should know:
Knowledge of Propositions
Knowledge of Markets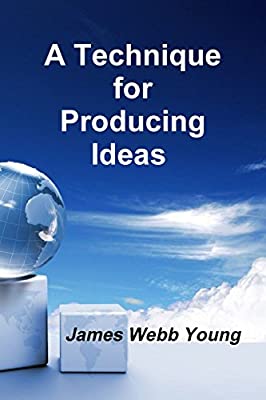 Knowledge of Messages
Knowledge of Message Carriers
Knowledge of Trade Channels
Knowledge of How Advertising Works
Knowledge of The Specific Situation
Not content with having some of the best ideas around, Young explained his process in another book, A Technique for Producing Ideas.  
In 1941, Young became one of the founders of the War Advertising Council -- out of which grew the present Advertising Council. He served both organizations as chairman.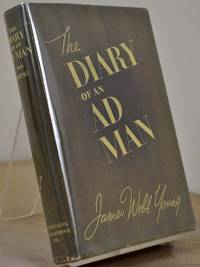 Perhaps one of Young's greatest contributions to the advertising world is the collection of diary entries that he published each week over a course of 19 months (June 1942 - December 1943) in Advertising Age. Later compiled into the book The Diary of An Ad Man, they give us a greater understanding of the mental, personal, and philosophical traits that made Young successful in the field of advertising.
Young received many honors and awards including the Advertising Man of the Year Award in 1946 and the Advertising Awards Gold Medal for "outstanding achievements of a lifetime" and most particularly for his notable contributions during the war.
As I began my own advertising career in 1978 at Compton Advertising in NY, I could only hope that some of James Webb Young's talent and instincts would rub off on me. 
Joe Bouch,
CEO, 78Madison
78Madison is a full-service marketing communication firm located in Orlando Florida (Altamonte Springs). We believe we are the ideal choice for an organization that needs the assets of a larger agency but wants one that is flexible enough to provide personal service and a high level of collaboration. Let's start a conversation. 
 
SIGN UP FOR 78MADISON BLOG ALERTS
By checking this box I acknowledge I would like to receive notifications of new 78Madison blog updates.
Subscribe