SUPER BOWL ADS 2020
February 2020
Another Super Bowl behind us.  According to the 78Madison team, the game was awesome, the halftime show was awesome and the ads – well, some were pretty good and some were not so good…kind of a meh, just like last year.  What is going on with the ad industry, right?  Like last year, if you look at how people rated the commercials, they were all over the place. The top 10 in one ranking were the bottom ten in another. Nobody liked the same stuff. Is that good? Bad? Below is what we thought, based on a 4-star ranking.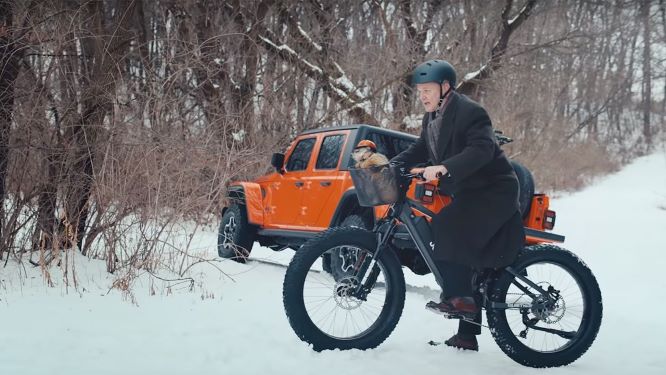 JEEP – GROUNDHOG DAY – 4 STARS
We felt this was one of the rare awesome spots. The Super Bowl on Groundhog Day, 2020, and in this clever ad, it's the movie "Groundhog Day" all over again for Bill Murray. Except he's older and he notices an orange Jeep that looks like a toy car in downtown Punxsutawney. "That's different," he says. He kidnaps the groundhog and the vehicle and begins a series of the kind of adventures you can apparently have in a Jeep Gladiator: driving with the top down ("who cares" if he freezes to death, Murray tells a guy); going fatbiking on snowy trails; snowshoeing. It's hard to fumble the every-day-repeats concept and this ad does a solid job carrying it down the field. Best is Murray playing whack-a-mole and telling his rodent buddy "It's not personal." Points, too, for the tagline, "No day is the same in a Jeep Gladiator." 
TOYOTA – GO WHEREVER THEY NEED YOU – 4 STARS
This is the best of this year's early-release car ads and also some smart marketing by Toyota: Mom in her "all-new Highlander," Toyota's ever-larger family SUV, becomes the hero in a variety of rescue scenes. It starts at a chemical plant, where things are going bad, and a worker in a hazmat suit stays behind, nobly. Sitcom star Cobie Smulders — whose name sounds like a better fit for an indie band or an artisanal pickle company — pulls up and says, "Hop in. I got room." Ditto for the cowboy under attack by indeterminate bad guys and the arctic monster scenario. The neat kicker is the teenager on a city street who can't fit in a cab with his friends. Mom/Smulders pulls up, heroic once more time, and the kid looks at the odd crew in the back and says, "Again?"
SNICKERS – FIX THE WORLD – 3.5 STARS
In a winningly snarky callback to Coke's famous "teach the world to sing" ad, Snickers tries to make the world a better place with its own group-walking sing and hilltop gathering. But first it's got to show what's wrong: Grown men ride scooters, people name their kids after vegetables and "milk keeps getting reinvented." The problems are all funny and the "solution" is even better: The singers eventually gather around a huge hole so they can fix the world with an admittedly stupid idea: "feeding it a (giant) Snickers." Who could have predicted that one of this year's best ads would come from a self-deprecating candy bar?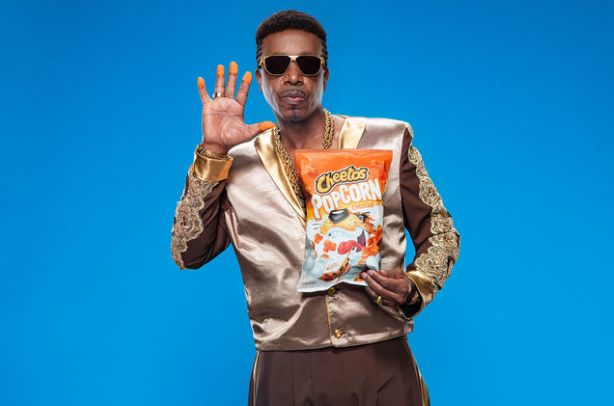 CHEETOS – CAN'T TOUCH THIS – 3.5 STARS
The snack chip brand built on orange flavor dust wants you to know that it now also offers its familiar powder as a coating on bagged popcorn. Its means of delivering this message is ingenious: Our snacking, every-guy hero learns to raise his fingers, now also bearing the coating, to get out of situations ranging from helping move furniture to catching a boss (we presume) in a trust fall. Better yet, each time he holds up this suddenly potent discolored hand, 1990's hitmaker MC Hammer pops up to sing the title of his best-known tune, "U Can't Touch This." Perfect use of a celebrity. 
BUDWEISER – TYPICAL AMERICAN – 3.5 STARS
In Bud's annual feel-good ad, the message is that "typical Americans" aren't so typical after all – and we would agree. They fight forest fires, give other Americans the shirt off their backs, and attend big protests where the signage is not quite legible. It's touching. And although the tag line – typical Americans, always celebrating with their typical American beer – is a bit self-serving (isn't most advertising?), an old established beer like Budweiser can pull it off. It felt good. 
MICROSOFT – BE THE ONE – 3.5 STARS
Katie Sowers, an offensive assistant with the San Francisco 49ers, is the first woman to coach in the Super Bowl. Microsoft, an NFL partner, tells her story quite well and quite inspirationally here. And unlike the Josh Jacobs Kia ad, the company doesn't mingle her story with images of the latest Windows OS. Lesson: If you're going to borrow someone's uplifting tale to try to reflect well on your business, be a little bit pure about it…like Microsoft did. Well done.
ROCKET MORTGAGE – JASON MOMOA HOME – 3 STARS
This is funny as heck, the idea that Jason Momoa comes home and takes off his Jason trappings: the elevator boots, the bicep and chest-muscle padding and, yes, even the hair from the top of this head. But to be a four-star ad, it's got to also sell the product, and that's where this one falls short. The only thing we learn about Rocket Mortgage is that it has to do with people's homes. This commercial made a lot of noise in the twitter sphere.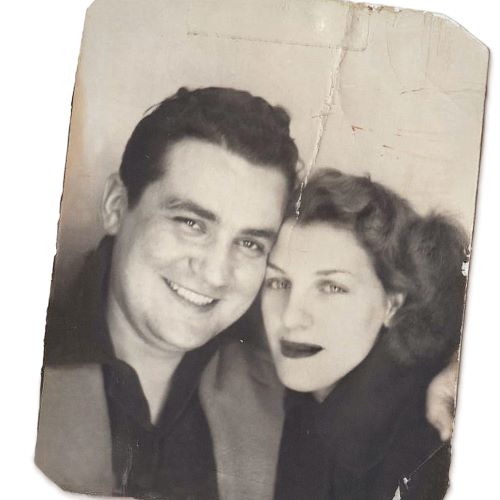 GOOGLE – LORETTA – 3 STARS
Tugging at the heartstrings is probably a wise thing for the all-knowing, all-powerful Google to do. It could help us forget the way it cunningly turns all that it learns about us into money for its bottom line, right? Still, as much as some of us wanted to deride the spot as the sad tale of a man whose wife dies and is left with Google as his companion, it won us over. And, yeah, by the end of the demonstration of how he's using Google to keep memories of Loretta alive, well, there were some ahhhhh moments. The line about her "perfect handwriting" pushed us over the edge. Learning at the end that he does have a dog was a needed touch too. So: Well-played, Google, but, still, please don't share our data.
SODASTREAM – DISCOVERS WATER ON MARS – 3 STARS
Astronauts discover water on Mars while, back home, Bill Nye the Science Guy cheers them on. It's a huge finding, of course -- until the fellow in the spaceship heading home uses the SodaStream machine to turn the Mars water into seltzer and drinks it down. "Oh," he says. "I thought it said, 'Mark's water.'" The story is good, and the humor actually demonstrates the product's utility.
TURBOTAX – ALL PEOPLE ARE TAX PEOPLE – 3 STARS
The big DIY tax software company employs a music video format, an original composition and an infectious wobbly-kneed dance to convey the idea that we've all got to do our taxes. People ranging from senior citizens to a bar cowboy to a museum guard do the dance and emphasize that Uncle Sam needs to get paid. "Do your taxes. Do your taxes. Everybody, everybody, do your taxes," goes the song, which some might argue has no right to be so boppy. It won't be the single of the summer, but up until about April 15, it's melody and its message will be hard to ignore. Fun.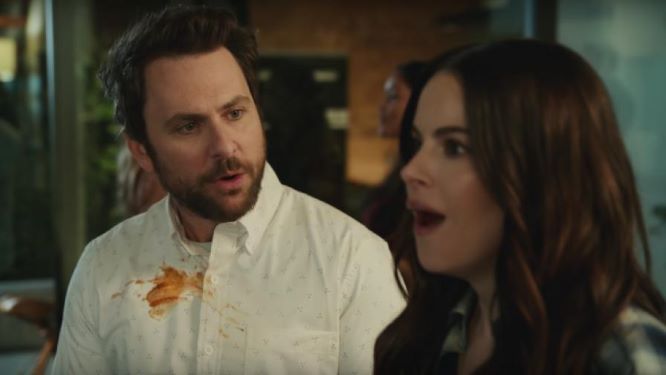 TIDE – LAUNDRY LATER – 2.5 STARS
Knowing 78Madison's CEO worked on the Tide Laundry Detergent many years ago, we were hoping for a bigger splash. In this commercial, Tide took a domestic shirt-stain drama starring Charlie Day and Emily Hampshire. It even pulls in the Bud Light Knight and the Pepsi Halftime Show for cameos. But the action is all about putting off stained laundry till "later," because Tide is claiming their stuff can handle it. Hmmm, ok. The issue for us is that here's no real movement beyond the original idea as the game went on and Charlie kept appearing – still stained. Charlie popping up everywhere during the game was almost dryly humorous, but these appearances just failed to bring the concept home. We did find the end funny however – Charlie finally gets the shirt clean when they are aged, but when Emily touches Charlie, she stains his shirt again. 
POP TARTS – FIXED THE PRETZEL – 2.5 STARS
Pretzels, it seems, can be flat and rectangular, too, and individually wrapped. There's a lot of window dressing in this pitch for the new Pop-Tarts product, but it's really just a good, old-fashioned new product explainer. That said, pitchman Jonathan Van Ness ("Queer Eye") is lively, like the set around him, and it is not un-fun to watch a traditional pretzel get shoved into a toaster slot. 
SABRA HUMMUS – HOW I'MMUS – 2.5 STARS
We weren't really hot on this commercial but did give it some applause for connecting with the Tik Tok and Vine audiences – the millennial. The commercial features drag queens Kim Chi and Miz Cracker, alumni of RuPaul's show. The hummus ad itself, alas, is pretty standard stuff, as Chi, Cracker and other celebs show how they "'muss," a coinage that will probably not catch on for "consume hummus."
PRINGLES – RICH AND MONTY'S XPRINGLES – 2.5 STARS
Last year, the pressed-potato-snack company pushed the idea of "stacking:" piling several chip flavors together to create something that also still tastes mostly like Pringles, but maybe with some chip-flavor-dust accents whose combination, you might convince yourself, tastes like another food. This year the company enlisted Adult Swim hit "Rick and Morty," the cartoon that gleefully celebrates nihilism. The resulting ad is actually funny, with Rick finding himself trapped inside a Pringles commercial, but the ad still manages to sell the concept of stacking.
HYUNDAI – SMAHT PAHK – 2.5 STARS
The new Hyundai remote smart parking feature means its cars can park themselves — or, in Boston, "pahk." This ad's bright scenario shows actors associated with the New England city — Chris Evans, John Krasinski and Rachel Dratch — bantering over whether Krasinski will be able to fit into a tight space. The real star here is the Boston accent, getting a workout in words like "smaht," "pahk" and "hah-bah" (harbor), but not, surprisingly, "Harvard Yard." Bonus points for use of the all-purpose Beantown celebratory adjective "wicked" and the cameo by Red Sox hero David Ortiz.
WEATHERTECH – LUCKY DOG – 2.5 STARS
To be honest, we weren't really sure what to do with this one. Scout, the owner's golden retriever who starred in last year's Super Bowl ad for the suburban Chicago car mat company, is indeed a lucky dog. This past summer, he got cancer, bad, and was rushed up to Madison where the University of Wisconsin veterinary school was able to shrink his tumor. The ad tells that story and instead of selling WeatherTech product, asks that viewers donate to the school. Given Scout's star power and the way your heart melts when his doctor hugs him, we're guessing some wallets will open Sunday.
SQUARESPACE – WINONA IN WINONA – 2.5 STARS
The website company tapped Winona Ryder to visit Winona, Minn. The ad is super low key, though, and in the best way now, eh? Playing like a "Fargo"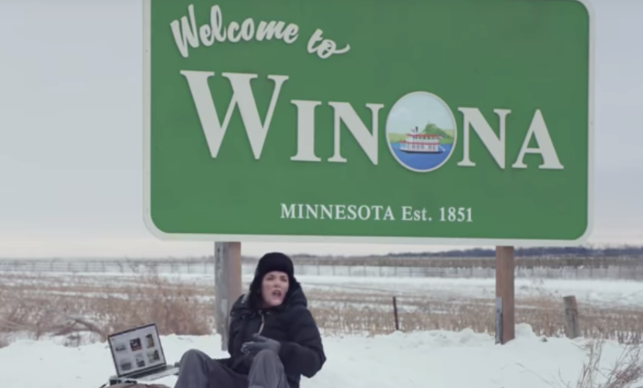 outtake without the wood chopper, it's a little slice of life with a local cop asking Ryder what she's doing out there in the cold, by the town sign. "I'm building a website," she says. "It's got pictures on it." The cop drives off. Life goes on. And the website, welcometowinona.com, actually exists.  It's a pretty pedestrian website, but who cares, right?  Winona Ryder was named after the town. (Bonus: The 3-minute film the company made of Winona's visit, easily findable on YouTube, is a delight.)
REESE'S TAKE 5 – ROCK – 2.5 STARS
The team advertising this under-popular Hershey candy bar decided to go the idiom route to argue for the product. A quick-tongued woman in an office is amazed coworkers haven't heard of her snack. She unleashes a series of rebukes -- "Where have you been, under a rock?" "Born yesterday?" "Raised by wolves?" -- that turns out to accurately describe her colleagues. The visualizations of these work instantly, both in the ad's context and as workplace parody. And the clever kicker comes when a fellow walks into frame saying he hasn't heard of Take 5 either; his head appears to be inside (or "up," you might say) a bodily orifice.
T-MOBILE – ANTHONY ANDERSON'S MAMA – 2.5 STARS
T-Mobile enlists "Blackish" star Anthony Anderson — but mostly his real-life "mama," Doris Hancox — to tout the carrier's purported 5G service. She calls him from a variety of locations to say the new service her son signed her up for is working "at the aquarium," "in the kitchen," even "in the club." It's a charming ad. 
PROCTER & GAMBLE – MULTIVERSE – 2 STARS
Meh. We wanted to like it, but it just didn't hit.  Cramming as many products as possible from the mega-company into one ad felt like a Marvel movie that brings all of its characters together. The set-up is Sofia Vergara hosting a Super Bowl party when the chili spills, upward, into the ceiling fan. Out comes Rob Riggle with Bounty, some Febreze, some Old Spice, Charmin, and did we see Head & Shoulders? I don't think the idea is to build specific P&G loyalty but rather to just show off the portfolio, like a high roller letting you see his cash wad.
HARD ROCK - LIVE LIKE JLO – 2 STARS
To be honest, 2 stars is generous. The Super Bowl was played in Miami's Hard Rock Stadium. The hotel chain of that name decided to buy an ad. Its celebrity-studded caper sees a window cleaner swiping "JLo's bling cup," getting chased through the hotel by herself and then being revealed as her squeeze Alex Rodriguez. No, wait, it's DJ Khaled in an A-Rod mask. Best line comes from Khaled, excitedly, to Lopez: "You know who I am?" But there's not a lot of surprise or salesmanship on offer here. And what happens when the bling cup goes in the dishwasher?
AUDI – LET IT GO – 2 STARS
The German automaker summons carpool karaoke, the movie "Frozen" and even "Game of Thrones" to dramatize the joy of its electric vehicles. "GoT" star Maisie Williams, stuck in traffic in an Audi e-tron SUV, finds happiness by belting out the "Frozen" megahit earworm, implicitly chastising all the drivers of regular cars to "let it go." To those of us at 78Madison, the scenario isn't wholly logical — why does turning around and going somewhere else make sense, either environmentally or just to get through your day? — but Williams is as charming singing and driving as she was making a murder list. 
SAUCONY – ONE SMALL STEP – 2 STARS
Not bad for what we would classify as a smaller second tier running-shoe company, a first-time advertiser. Old sneakers in a gymnasium filled with them start heading skyward. Piano music gives the discarded footwear uprising enough poetry that you don't even bother to think what the gym must smell like. "What if the shoes we threw away actually went away?" says the voiceover. Saucony, we learn, has developed a line of biodegradable shoes. A great and it's backed by the sharp tag line, "It's one small step toward reducing our footprint for good." Our understanding is that the company name is pronounced "SAUCK-uh-knee."
MICHELOB ULTRA – JIMMY WORKS IT OUT – 2 STARS
Guided by wrestler John Cena — and the promise of Anheuser-Busch's crazily popular beer-like product at the end — "Tonight Show" host Jimmy Fallon learns to get over his distaste for working out. In our opinion, how much you like this one will depend on how charming you find Fallon in physical-comedy mode, clowning amid athletes Usain Bolt (track), Brooks Koepka (golf) and Kerri Walsh Jennings and Brooke Sweat (beach volleyball). To our taste it was about as bland and predictable as Michelob Ultra itself (did we say that), but the fact that this "fitness beer" brand can spend $11 million or so on 60 Super Bowl seconds tells you a whole lot of people are very big fans indeed.
WALMART – FAMOUS VISITORS – 2 STARS
A new commercial for an old idea from last year's Super Bowl.  It's not a bad spot, but for some reason the only thing we think about every time we see the spot is, this must have cost a fortune – how did they get the rights to all these movies and characters? 
AMAZON ALEXA – BEFORE ALEXA – 2 STARS
In this further attempt to put a "smart speaker" on every counter, Ellen DeGeneres and Portia de Rossi wonder what people did before Alexa. While we thought the concept was clever, with people asking or telling folks named "Alex" or "Alexi" or the like to perform tasks the digital assistant now can do: give the news, play songs, turn down the temperature (by tossing a couple of logs out of the fire and the window of a Victorian home). But the spot neglects to point out that before people began anthropomorphizing a Web-connected speaker, they also did not fret about a ubiquitous company eavesdropping on their home lives.
PORSCHE – THE HEIST – 2 STARS
Someone quietly steals the new electric Porsche from the Porsche Museum. So the employees all grab Porsches to chase it down in a parade of cool sports cars squealing their tires through Germany. Dull and predictable.
DISCOVER – NO and then YES – 2 STARS
In one of its two 15-second spots, the credit card company that would be the fourth answer in "Family Feud" uses a string of movie and TV "no's" to answer the question the ad itself poses: Does Discover charge annual fees? It's simple, fun, directly on message, and, of course, it starts with Austin Powers saying, "How 'bout 'no.'"  On the next :15 spot, the word is "yes," and the question is "Do you take Discover?" 
MICHELOB ULTRA PURE GOLD – SIX FOR SIX-PACK – 2 STARS
The Anheuser-Busch product that is not actually made of pure gold (but is organic) is pledging to help American farmland go organic. Buy a six-pack of the low-cal beer and the company will help convert six square feet of farmland to organic, it says. When you dig up the press release because You've Got Questions, you learn that this will occur through A-B working with an organic advocacy group in steps including buying organic barley contracts. Instead of explaining all that, though, the ad simply says, "What if we could help them simply by having a beer?" Math question: How many square feet would the cost of a 60-second Super Bowl ad convert?
OIL OF OLAY - #MAKESPACEFORWOMEN – 1.5 STARS
Good idea, but the concept is just flat. No doubt the women's empowerment message is more potent than the ad's special effects. Cramming five celebrities into just 30 seconds, it starts with Katie Couric — apparently at the Olay news desk? — scoffing at news copy, specifically the line "Is there enough space in space for women?" Astronauts Lilly Singh (comic), Busy Philipps (actor) and Nicole Stott (astronaut) banter winningly from atop their lipstick-tube-looking rocket, then let the audience know that tweets using the ad title and @olayskin earn money for Girls Who Code. Coding and space travel sort of align, we guess, but the accidental pushing of the eject button at ad's end undercuts the female-competence message in our opinion. 
QUIBI – BANK HEIST – 1.5 STARS
Quibi is the well-funded streaming platform that'll debut in the spring showing videos of ten minutes or less each. To introduce itself to America, it offers bank robbers who run out to the curb to find no getaway driver. He's watching something on his phone, chuckling, and says, "I'll be there in a Quibi, less than 10 minutes." The lead bank robber starts watching, too, and he gets a small glimpse of Chance the Rapper hosting a new version of MTV's "Punk'd," one of Quibi's higher profile signings. The spot is not particularly well played or imagined, but what it does do is effectively start to explain the platform — and that "Quibi" comes from "quick bites."
DORITOS – THE COOL RANCH – 1.5 STARS
Lil Nas X's moment is apparently not over, and Sam Elliott's perhaps will never be. Doritos teamed the unlikely pair up for a duel in the street, an old western dance showdown, sort of like the one's westerns might have featured if Gene Kelly had been the star rather than Gene Autry. The moves are okay, while the backing track of Nas's "Old Town Road" may be the one-too-many times we've heard the tune. And what did all of this have to do about the product itself?
NEW YORK LIFE – LOVE TAKES ACTION – 1.5 STARS
Probably a decent concept, that missed. Here, New York Life is teaching us about the four words the ancient Greeks had for love, culminating in the most profound, agape. That's the one beyond philia and eros where you go the extra mile to, say, bathe an aged partner who needs help. And life insurance, it suggests, is like that, too, a way of demonstrating how much you care. Nothing that'll knock your socks off here, but it definitely makes you think about the value of life insurance.
GMC HUMMER – QUIET REVOLUTION – 1.5 STARS
Meh. Ok. When it last belched emissions toward our skies, the Hummer was a vehicle environmentalists loved to hate. Well, that tainted Hummer name, for some reason, is coming back this spring (May) as an electric truck, the HummerEV, which is probably the only way GM could have brought it back. And while we don't yet know if it will also look like a SWAT team party bus, the first new hummer ad tells us it will be powerful and quiet and express its dominance like LeBron James – the borrowed interest here just didn't seem to work; James is shattering a backboard quietly with a dunk, part of an effective sell touting how much oomph the vehicle will offer without making an impression on your ears.
BUD LIGHT – INSIDE POST'S BRAIN (STORE) – 1.5 STARS
As recently as last year's Super Bowl, beer companies used to argue over corn syrup. Now, most everybody seems to be edging away from beer and toward boozy water, like Bud Light with it's new "Bud Light Seltzer." Does anybody remember barley? Pre-game, Bud Light showed two different ads with Post Malone contemplating Bud Light (arguably a beer) and Bud Light Seltzer (not a beer, despite the beer-inclusive name). The lesser of the two, the one that has him in a convenience store, won the popular vote to win a spot in the Super Bowl. The representation of the inside of the musician's head is imaginative. But in trying to decide between the two he opens and drinks the seltzer product right in the store, then slams around and trashes its chip aisle. That's a lot of asocial behavior to put on display just so a giant company can jump on a booming-beverage-category bandwagon.
TURKISH AIRLINES – STEP ON EARTH – 1 STAR
Over 130 million Americans haven't traveled abroad, Turkish Airlines says in this spot. That's interesting. So is the beginning, which promises to show us three people making their first such trips. So is the fact that Turkish Air flies to the most countries of any airline. But instead of getting to the travelers' stories, or tying all of these threads together, it just devolves into a nature/travelogue video. Miss. 
VERIZON – 5G FIRST RESPONDERS – 1 STAR
Nice concept and sentiment, but this just missed the mark. For the second year in a row, Verizon uses its Super Bowl spot to either pay tribute to or borrow some good will from first responders -- or both. And the ad copy tells you that, over and over, finding different ways to say we won't talk about our 5G, we'll talk about these folks! Listen to us not talk about 5G! Aren't we being good? In a direct quote, it sounds like this: "5G won't replace the courage it takes to run into the fire." So, you know, thanks to the firefighters (and keep in mind 5G!)
PLANTERS – MR. PEANUT'S FUNERAL – 1 STAR
Faked us out, right. Hey, not that we wanted Mr. Peanut to die, but he did, right? Nope…just a spokespeanut's "death" that his company played around with to get a little marketing attention. In showing a pre-game ad with veteran company mascot Mr. Peanut's falling to his demise, then announcing they'd show the funeral during the game, Planters still seemed likely to pull back, I thought. Why would you kill off the only thing that separates your nuts from other nuts? In the ad, Kool-Aid and Mr. Clean as mourners are funny, as is the peanut-shaped dirt mound. But when the baby Mr. Peanut pops out of the ground and says, "Just kidding," it feels like an Al Capone's vault moment. Big hype, little payoff. Pass the bowl of some other type of snack.
HULU – TOM BRADY'S FAKE OUT – 1 STAR
The speculation as we approach the NFL off-season has been about whether Tom Brady, the Patriots ageless QB, will retire. So he's feinted in that direction on social media, and now at the start of this ad. Guess what? Nah. He's just here to let us know that Hulu has more than sports. And judging from his performance in the ad, Brady definitely should not quit his Sunday job. That is some stilted line delivery.
HEINZ KETCHUP – FIND THE GOODNESS; FOUR IN ONE – 1 STAR
Just wasn't sure what to do with this one. 4 squares. Everyone enjoying Heinz.  Ok. Where do we look. Why do we care to look? 
KIA – TOUGH NEVER QUITS – 1 STAR
We'd happily watch a movie, or a documentary, about Josh Jacobs growing up homeless and making it to the Oakland Raiders backfield. But seeing that story interspersed with loving shots of Kia's new vehicle is disconcerting at best. Yay for current Josh's pep talk to his younger self, and, um, yay for the Seltos SUV? It's a dance to bring together uplifting messages about the human spirit and overt calls to hit the dealership. Sometimes, it's a stumble.
PEPSI ZERO SUGAR – DONE RIGHT – 1 STAR
Missy Elliott and H.E.R. remake the Rolling Stones' "Paint It, Black," at least for the 30-second snippet this commercial offers. But it's most notable for the overt dig at Coke, as a red "Cola" can turns to black with the tune's introductory notes. Cola wars are fun and vicious because, to most of us, the stakes are so low. Pepsi and Coke can fight it out like enemies battling in "Game of Thrones" and, in the end, it changes our lives not one whit. Anyway, this one is trying to get across the new black can that Pepsi Zero Sugar wears. It succeeds at that, but the song itself is so short that's really all it accomplishes.
MOUNTAIN DEW – AS GOOD AS THE ORIGINAL – 1 STAR
Yes, some of us did giggle at Bryan Cranston paying homage to Jack Nicholson's "Here's Johnny" scene in "The Shining" – yet that's kind of the problem. He seems genuinely about to kill Tracie Ellis Ross in the Shelley Duvall role, cowering behind the door that he tears through with a big axe. It is, in other words, a highly convincing domestic violence scene. That it's a movie tribute and that Bryan/Jack offers her a sugar-free Mountain Dew instead of continuing to strike the door (or get his hand slashed) only takes a little of the dark edge off. We know Mountain Dew fancies itself extreme; this is extremely tone-deaf.  
AVOCADOS FROM MEXICO – AFM SHOPPING NETWORK – 1 STAR
Avocados from Mexico usually have some pretty funny commercials on the Super Bowl. This one missed. No doubt, Winona Ryder and Molly Ringwald in the same collection of Super Bowl ads seemed like a good start. But, not so much. This one puts Ringwald, the "Sixteen Candles" star, in a spritely home-shopping parody, the Avocados from Mexico Shopping Network, "where buying stuff for your avocados totally isn't weird." the network host says. Ringwald comes on to pitch a kind of Baby Bjorn for avocados, a chip-shaped pool float ("not a life-saving device"), and, for some reason, an avocado helmet. Ahhhh, Ok. 
LITTLE CAESARS – BEST THING SINCE SLICED BREAD – 1 STAR
The company's first Super Bowl commercial is a flavor bomb. Little Caesars' delivery service is the "best thing since sliced bread," says a customer receiving pizzas at her door, and panic ensues at Sliced Bread headquarters. Very nimbly rendered panic. New ideas (sparkle bread) are stupid; "sliced bread is toast," says a newsman; and, by the end, there's an ostrich in the hellscape the office has become. In the note-perfect coda, the guy delivering another Little Caesars order is the Sliced Bread CEO, played by Rainn Wilson of "The Office." We really have not idea what to say. 1 Star is a gift. 
GENESIS – GOING AWAY PART – 1 STAR
This just missed in our opinion. We do know that this spot was edited at the last minute in the wake of Kobe Bryant's death – to take out a helicopter scene – and maybe that significantly impacted the spot. Celebrity couple Chrissy Teigen and John Legend throw a going-away party for "old luxury," including the guy who thinks his loud suit is a personality and the guy "who leans on everybody, for some reason." Young luxury, Teigen announces, is the new car hubby Legend is driving up in. Any moment now. It's a new SUV from Genesis, Hyundai's upscale brand. Flat. A bit confusing.
COCA COLA ENERGY – SHOW UP – 1 STAR
We think Coke is trying to be funny here, with Martin Scorcese waiting for Jonah Hill at a party and Hill not immediately answering the text. "Martin Scorcese Being Dotted," there's somehow a news report saying. While Hill is not responding (as if an actor would ever keep this director hanging), the actor grabs a Coca-Cola Energy, which is apparently Big Red's answer to Red Bull, and rallies to make it to the bash. There's not a legitimate chuckle in these 60 seconds, and it feels miscast and out of step. We like the old, sincere-to-sappy Coke a lot better.
FACEBOOK GROUPS – READY TO ROCK – 1 STAR
Does this first-ever Super Bowl ad mean Facebook is pivoting to video — the old-school way? It's been a rough few years for Facebook, proof that it isn't easy being universally liked as a ubiquitous social media platform while also looking out for your bottom line. This ad tries to turn the focus away from, say, election manipulation or inaccurate data about the power of online video and back to the social part of things. With a mediocre hair band backing track (Twisted Sister's "I Wanna Rock"), the big F shows us a whole bunch of Facebook Groups who organize via that platform and have something to do with rocks or rocking; even ice cubes count, for a craft cocktail group. The kicker is comic Chris Rock running up the Rocky Balboa steps in Philadelphia only to find Sylvester Stallone there. The celebrity usage sounds good in concept, but the execution is lacking. 
WOW. THAT'S IT. It's all we've got. 
And to stay out of politics, 78Madison will let you decide on your own what you thought about the President Trump and Michael Bloomberg commercials. 
78Madison
 
SIGN UP FOR 78MADISON BLOG ALERTS
By checking this box I acknowledge I would like to receive notifications of new 78Madison blog updates.
Subscribe