WaterOak Advisors

Expert Financial Advice
WHO IS WATEROAK ADVISORS? 
This highly experienced team of financial advisors provides investment and wealth-planning services tailored to meet the specific life goals of its customers.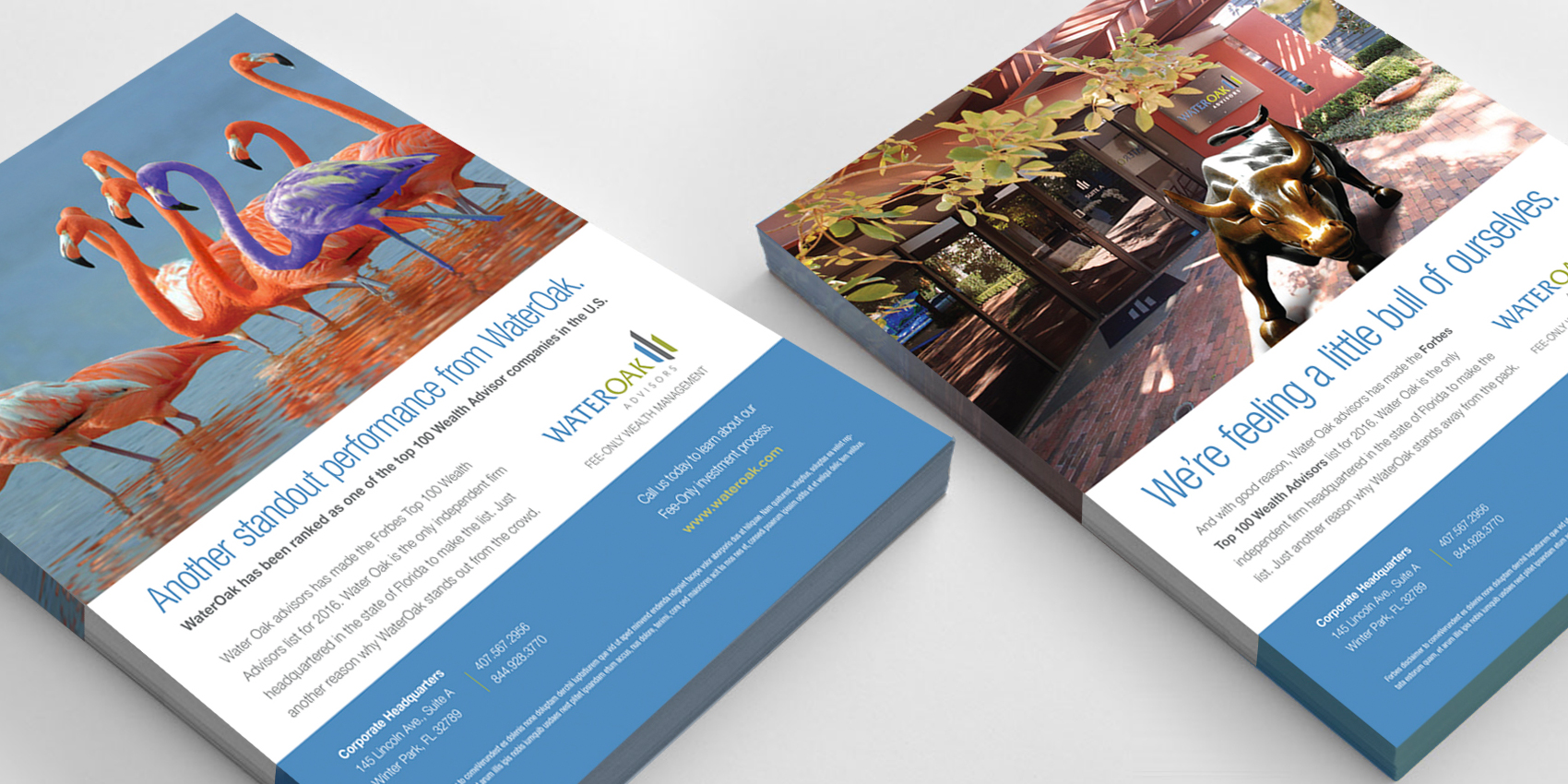 THE MARKETPLACE IS CROWDED
Every year it gets more important to stand out and be noticed by potential customers…to be loud but simple…to say something relevant and compelling.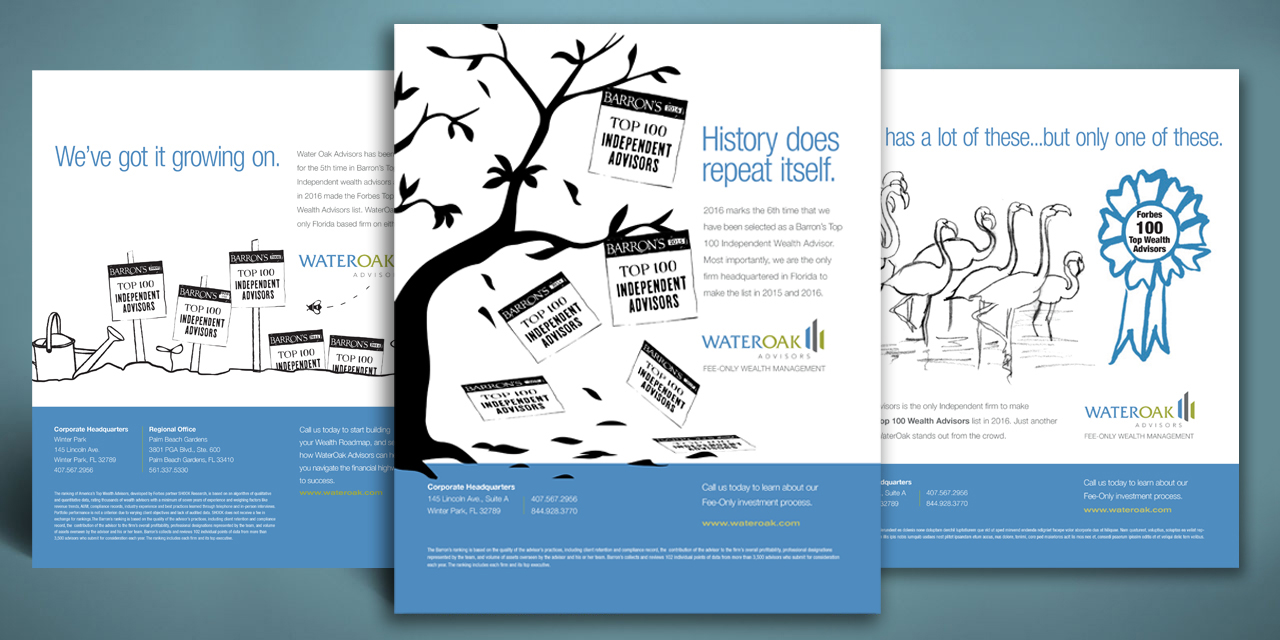 OUR ROLE
While we buy media and create ads for WaterOak Advisors, we primarily act as a troubleshooter for everything electronic and interactive.